By toachon. Filed in
AFA11
,
anisong
,
Concert
,
Events
,
Vocaloid
|
Tags:
FLOW
,
GirlDeMo
,
hatsune miku
,
Ichiro Mizuki
,
kalafina
,
Kanako Itou
,
LiSA
,
may'n
,
Milky Holmes
,
Sea☆A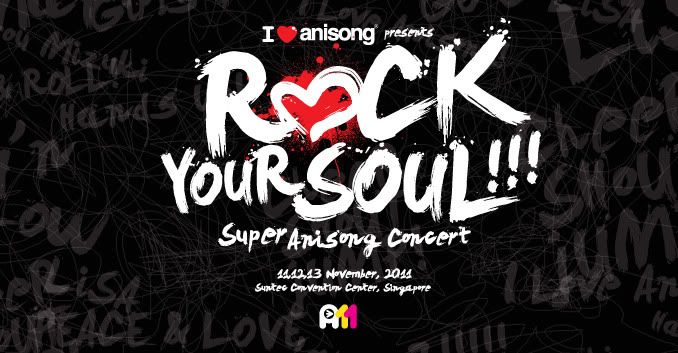 Here's the lineup of the artists coming down for AFA11 this year!

First up for Day 1 (11.11.11)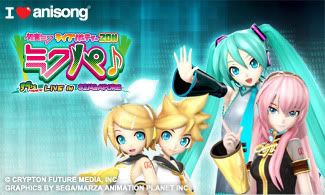 We have Miku Live Party (Miku-pa) in Singapore 2011. Yes, that means holographic 3D Hatsune Miku singing and dancing on the stage! It's said to be the sequel to the most recent live production in Sapporo in August 2011.
Next on Day 2 (12.11.11)
We have returning artist, Ichirou Mizuki as known as Aniki. This marks his 4th performance here in AFA.
Flow will be coming down here as well so expect a live band performance.
Sea☆A, from the Moe Moe Kyun Maid Cafe, idol unit will be performing here as well.
And last but not least for Day 2, LiSA will be here in Singapore! She is the singing voice for "Yui" in Angel Beats!.
Finally on Day 3 (13.11.11)
Our anisong diva, May'n returns for more!
Kalafina will be here this year's anisong. Well known for their songs in Kara no Kyoukai and Puella Magi Magica Madoka.
Kanako Itou, another well known artist will be here. Her most recent release single is "Hacking the Gate" the OP for Steins;Gate animation.
Once again, Milky Holmes returns for another performance at this year's I love Anisong!